Integrated Identity Orchestration
Deploy wherever you want, using the identity features you need. Automatically connect anything. Multi-cloud, Zero Trust, KYC, Decentralized Web3.0 ready ID Fabric. No passwords and no code required.
Tired of long integrations with massive backlogs?
Bring order to your identity management chaos. Accelerate delivery of services to meet the speed of business. Eliminate expensive platform upgrade projects with rapid modular deployment.
Is your identity management system a headache?
Relieve the pain of bespoke integration with rapid integration that automatically interoperates with existing infrastructure. Tailor your customer experience with a modular architecture that eliminates vendor stack lock-in.
Spending more time fighting new security threats?
Add zero trust identity with automated security policies and adaptive access controls. Control extensible ecosystems with state of the art data protection. Never trust but always verify that your applications and people are safe.
The IdRamp Difference:
Integrate your systems with a single simple, swift, and secure Zero Trust identity toolset.

Zero Trust data security- Easily apply a consistent security approach to stay ahead of emerging threats.

Bring Your Own Identity (BYOI)- Simplify access to systems and services with verifiable credentials from any identity provider.

Passwordless- Connect to thousands of applications and systems using the latest in SSO technology.

Flexible Integration- Snap IdRamp into as many or as few of your existing data sources, for as long as you choose.

Convenient- Enjoy an easy and secure login experience with executive analytics across all applications and systems.

Transformational- Reduce the need for specialized technical administration. Provide a simple toolset that manages secure zero trust access to any system for anyone.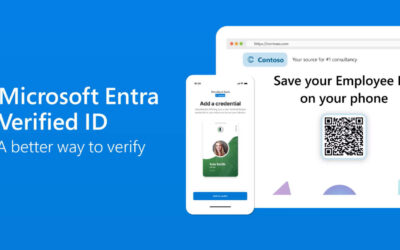 Strengthen your defenses and simplify identity verification with Microsoft Entra Verified ID IdRamp, a leader in decentralized identity orchestration and digital transformation, today announced that it has been recognized as a Microsoft (Nasdaq: MSFT) Entra Verified...
read more
Bring Zero Trust to your systems today
Contact us for a demo on the IdRamp suite of tools and services