Ledger Identity Management
IdRamp decentralized self-sovereign Identity management improves security and reduces user friction. It minimizes cost and risks associated with traditional centralized identity platforms. With IdRamp you can eliminate the need for single point of failure centralized identity directories. Remove the need for passwords and simplify how users interact with your business. Individuals users control when, where, and, who they share their identity data with. Blockchain ledger connections are secured with advanced cryptography for maximum protection. As a modular web service, IdRamp operates in perfect harmony with existing identity systems. It can also operate as a standalone identity management service. No large lift and shift upgrades are required to add decentralized self-sovereign Identity to your business strategy. IdRamp provides an open integration framework to continuously innovate and adapt new technologies at the speed of business.
IdRamp Decentralized Identity Management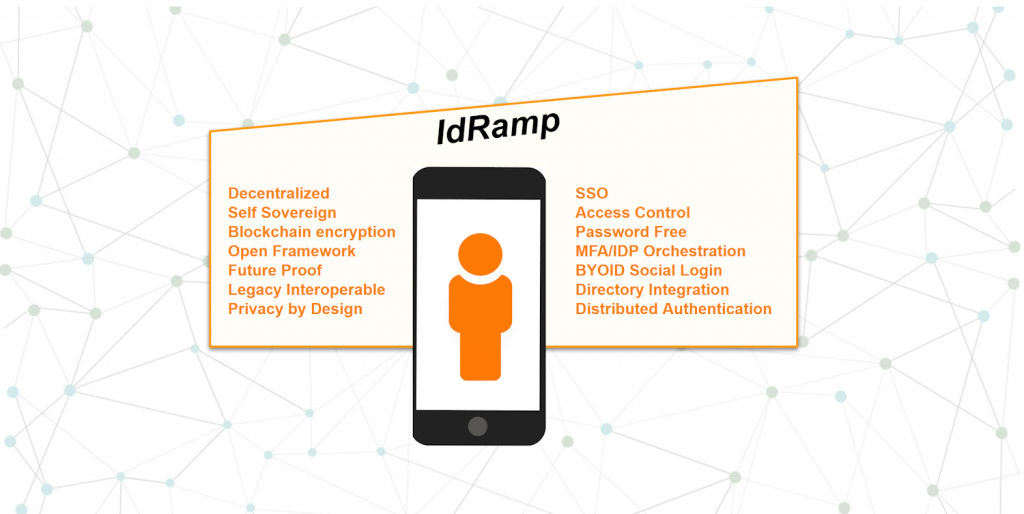 Add Ledger Identity to any existing system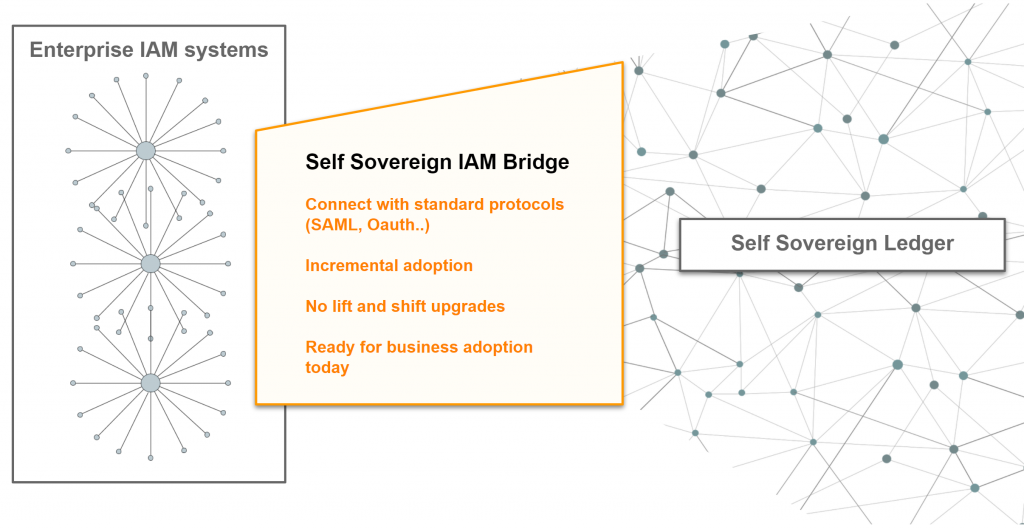 Having trouble finding where Blockchain and Ledger technology meets the Enterprise?
You're Not Alone. IdRamp is Here to Help