Entra Verified ID – Integrated Identity Orchestration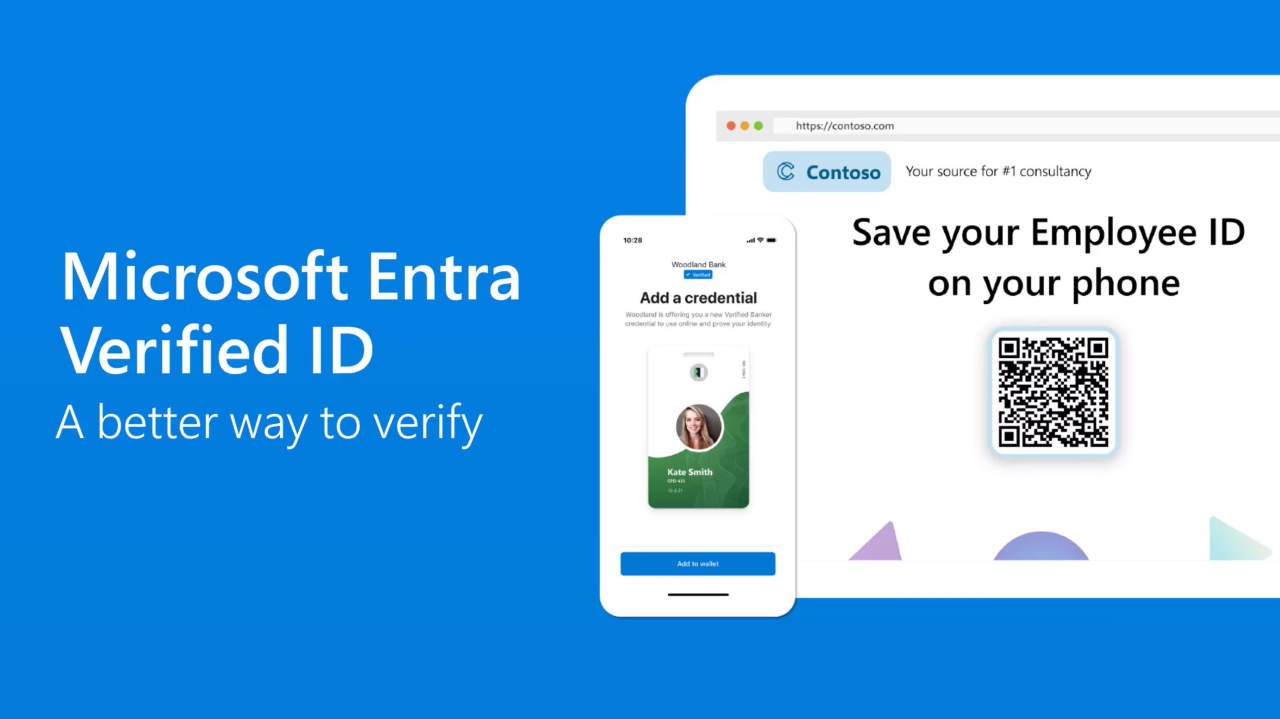 What is Microsoft Entra Verified ID?
Microsoft Entra Verified ID is a groundbreaking decentralized identity solution designed to revolutionize online security for individuals and organizations. It enables tamper-resistant private connections between users, applications, and resources. Whether you're looking to enhance security or seeking a convenient and reliable Zero Trust authentication process that works with your existing systems, Entra Verified ID is the answer you've been waiting for.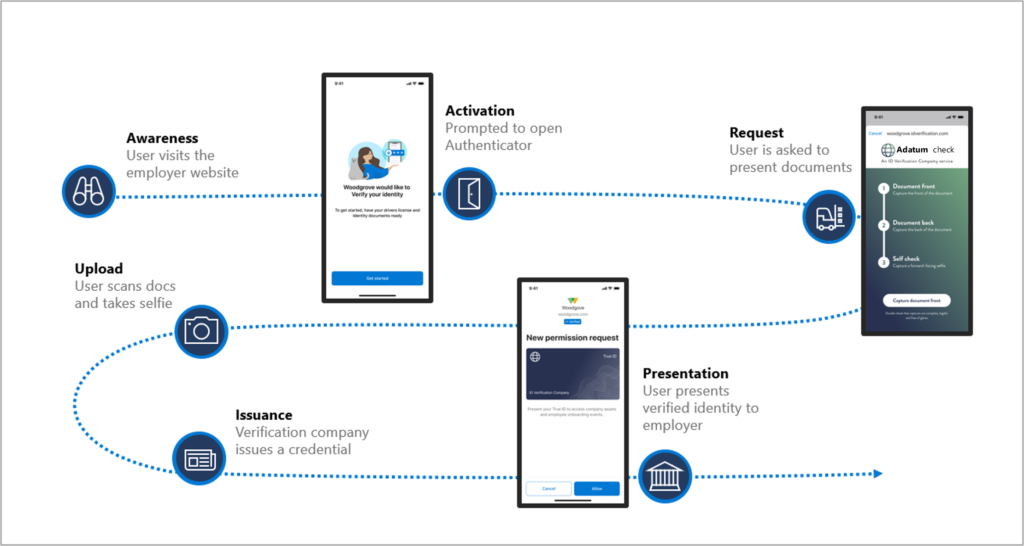 What can I do with Entra Verified ID?
With Microsoft Entra Verified ID, you can:
Issue and verify credentials quickly and easily, without the need for a central authority. Give users more control over their own identity data, so they can share it with only the services they trust.
Reduce fraud and identity theft by verifying the authenticity of credentials before granting access to any system
Decrease your threat surface by removing password vulnerabilities and data silos.
Increase productivity by making it easier for users to access applications and resources.
Verified ID is based on open standards, so it's easy to integrate with existing systems and applications. And because it's decentralized, it's more secure and privacy-preserving than traditional credential solutions.
What is Entra Verified ID Orchestration?
Entra Verified ID orchestration by IdRamp is a zero code web service that automates deployment and administration of digital identity services across diverse digital ecosystems, including multi-cloud infrastructure, and legacy systems. Orchestration provides an integrated identity fabric that makes it easy to transform your organization with Entra Verified ID.
Example use cases for Verified ID Identity Orchestration
Virtual Onboarding – Streamline identity verification and HR workforce onboarding processes while ensuring that only authorized personnel have access to mission-critical information.
Protected Meetings and collaboration – Stronger security through identity verification and distributed encryption to ensure that only authorized participants can access your hybrid workforce collaboration and meeting services.
Password Eradication – Reduce risk and improve user experience by removing passwords from any or all systems and services.
FinTech – Automate deployment and administration of KYC, verification, and related proofing services to reduce cost and vendor lock.
Digital Transformation – Provide a unified view of systems and applications. Streamline management, security, and change across diverse digital resources. Enable the transformation of any business process through the use of verifiable digital credentials.
Key benefits of Entra Verified ID Orchestration
Secure: Entra Verified ID Orchestration uses advanced cryptography and open standards to ensure the authenticity and integrity of credentials.
Privacy-preserving: Users have control over their own identity data and decide who they share it with and when.
Scalable: Entra Verified ID Orchestration can easily scale to meet the needs of any organization. Adoption can occur incrementally or all at once.
Cost-effective: Entra Verified ID Orchestration is a low-cost solution that can help organizations save money on identity operations, service delivery, and governance costs.
Automated: Entra Verified ID Orchestration automates digital identity governance and integration, resulting in time savings and reduced technical debt.

How do I deploy Entra Verified ID Orchestration?
Entra Verified ID Orchestration is designed for easy deployment and operation in any organization. With zero code administration and automated integration, the Entra Verified ID Orchestration service offers agile adoption that can scale to meet your organization's needs. To begin your free trial, please contact IdRamp today. The Entra Verified ID Orchestration service is also available through the Azure marketplace.
Learn more about Entra Verified ID Orchestration
If you have any questions about Microsoft Verified ID Orchestration, please contact Idramp to schedule a personal demonstration.
Orchestrate your systems today
Contact us for a demo on the IdRamp suite of tools and services