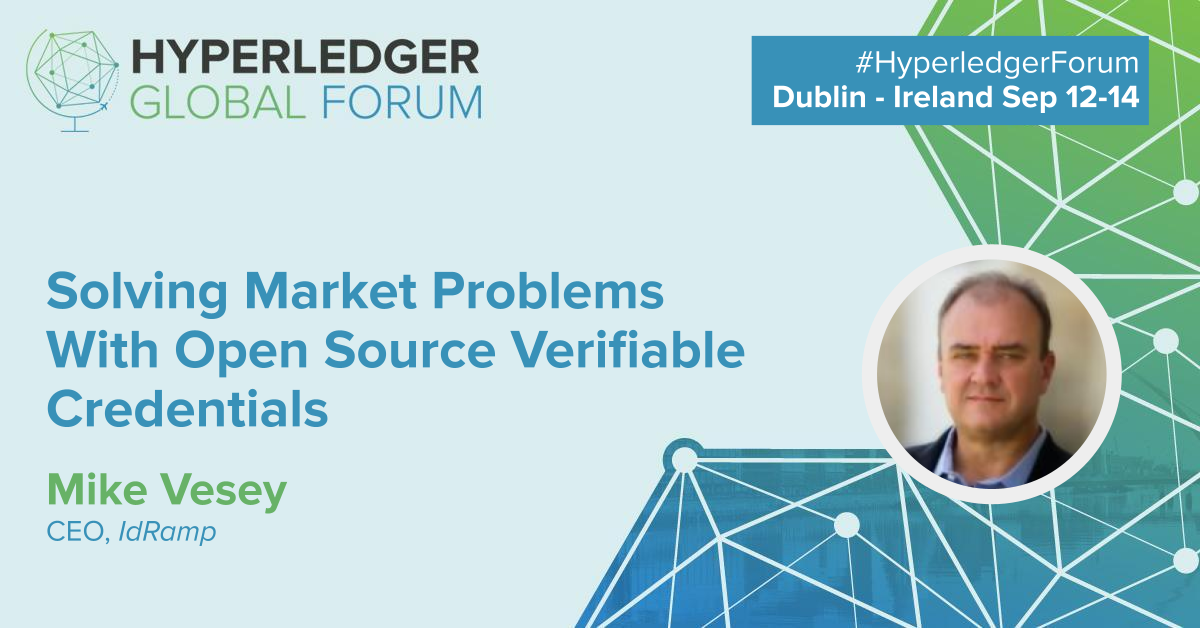 IdRamp brings Verifiable Credentials and Identity Orchestration to Hyperledger Global Forum
Monday, September 12 • 12:05 – 12:45
Inline with the Hyperledger Foundation's long-standing vision of sharing infrastructure in order to solve real problems, Hyperledger Global Forum is the biggest annual gathering of the global blockchain community with more than 100 speakers covering everything from: DLT operations, the future of NFTs & tokenomics, and the Metaverse and digital identity interoperability. This annual event is an opportunity for open source project contributors, members, and adopters of enterprise blockchain to come together, reconnect, and bring new deployment strategies to the table from the leaders at the center of the projects.
On the first day of the conference, Mike Vesey, CEO of IdRamp will be presenting with Heather Dahl, CEO of Indicio in a session, titled "Solving market problems with open source verifiable credentials."
Together, Mike and Heather will discuss how open source development is going beyond the theoretical and can now be used for actual commercial deployment of verifiable credentials at scale. By examining the journey from customer problem to proof-of-concept to real-world implementation, they'll show how defining the problem and not "chasing the tech" is the key to building a successful solution that can scale. 
Attendees will also learn about IdRamp's experience delivering robust identity orchestration tools and services to enterprises with a zero trust approach. Learn how orchestration platforms like IdRamp can transform doing business by bridging legacy corporate Identity and Access Management technology with flexible and easy to use distributed ledger technology, built on open source.

Register here and join Mike and Heather at Hyperledger Global Forum and learn how companies and governments can change the way they interact with their customers and employees.
Orchestrate your systems today
Contact us for a demo on the IdRamp suite of tools and services