IdRamp Decentralized Identity at the Secure Iowa Conference
IdRamp Global Business Development leader, Eric Vinton, will present  "Self-Sovereign Identity, the Enterprise and Beyond" at the Secure Iowa Conference on Tuesday October 08, 2019 at 2:15 pm. This presentation will focus on how blockchain decentralized self-sovereign identity is transforming identity management. Decentralized identity provides simple integration, improved security, and a framework to continuously innovate your business.  Self-Sovereign Identity reduces data liability, user friction, and the cost of existing identity systems.  Through distributed authentication, decentralized identity secures the threat surface by eliminating the need for public network-facing identity and access management systems.  Please join us at the Secure Iowa Conference to learn more about these exciting developments.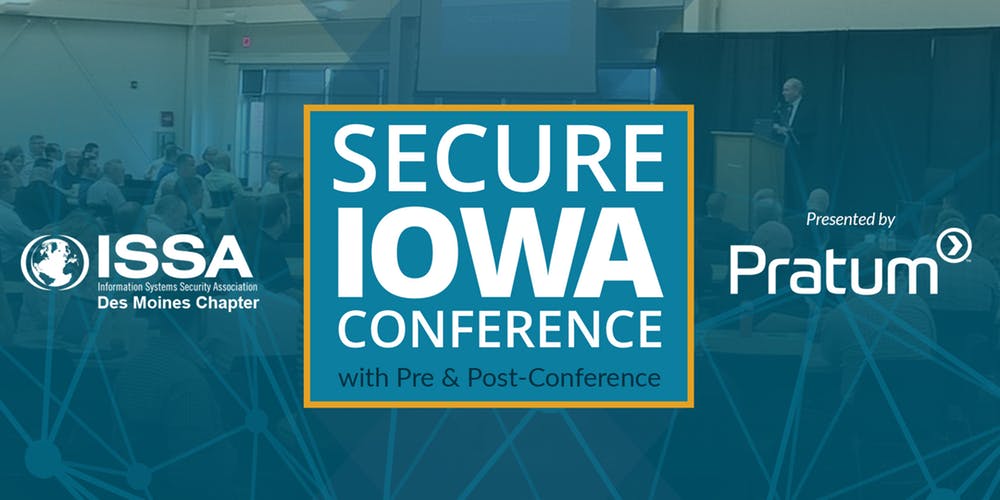 About the Secure Iowa Conference
Iowa's Premier Information Security Conference. The Des Moines Chapter of the Information Systems Security Association is proud to announce the return of the Secure Iowa Conference. We are excited to present a day of continuing education in the areas of information security, IT risk management, compliance and privacy. This is a unique opportunity for security, privacy and audit professionals in Iowa to gather for a time of education and networking without the need to travel out of state. The conference will consist of both a management and a technical track to ensure a broad appeal across the various levels of attendees.