Protected Virtual Meetings
Virtual meetings and digital collaboration have become a staple in the modern business world, providing a convenient and cost-effective way to bring people together from different locations to support a wide range of commercial objectives. However, these virtual meetings can also be vulnerable to security threats which can lead to the loss of sensitive information and damage to the reputation of a company.
Some of the most significant risks associated with virtual meetings include:
Hacking and impersonation attacks that expose sensitive information or disrupt the meeting, causing significant damage to the company's reputation
Eavesdropping by unauthorized parties can lead to the theft of confidential business information, trade secrets, and personal data
Virtual meeting phishing and malware attacks can cause the theft of sensitive information or the installation of malware on the recipient's device
These risks apply to many virtual meeting and collaboration use cases but what is the solution? A simple cost effective way to eliminate the risk and improve your digital business experience is the IdRamp Virtual Meeting Protection service powered by Microsoft Entra Verified ID.
Zero Trust Collaboration with MS Entra Verified ID
Business Case
Protected Virtual Meetings provide strong security through encryption and identity verification technologies to ensure that only authorized participants can access the meeting or event. This helps to prevent impersonation attacks and reputation damage from disrupted meetings.
Virtual meetings may involve discussing confidential business strategies, financial information, or other sensitive personal information. By making virtual meetings more secure, businesses can better protect this information from unauthorized access, theft, or misuse.
When virtual meetings and collaboration are more secure, participants are more likely to trust the process and feel confident that their data and privacy are protected. This can lead to increased trust and better business relationships. Demand for virtual meeting and collaboration protection crosses almost every industry segment. A few key examples include:
Call centers use virtual meetings to improve operations and communication with team members and clients
Telemedicine uses virtual meetings to provide remote healthcare services to patients who cannot visit a doctor's office
The public sector uses virtual meetings for service delivery, emergency management, and confidential forums
Law professionals use virtual meetings for court proceedings, depositions and testimony, and to facilitate communication among lawyers, judges, and court staff
Education uses virtual meetings for remote learning, test proctoring, and student support
Financial services uses virtual meetings for client meetings, investment management, account management and regulatory communications
Enterprise scale organizations use virtual meetings for marketing, employee support, training and customer interactions
Protected virtual meetings offer a secure, cost-effective, and efficient way for businesses to bring people together and exchange information. By providing a secure solution, companies can improve collaboration, increase efficiency, and protect sensitive information from potential security threats. Investing in protected virtual meetings is a smart business decision that can provide long-term benefits to any organization.
The Solution
The Virtual Meeting Protection Service will verify meeting participants before they can access the event. Identity verification is the process of confirming the identity of an individual through digital means. It involves verifying that a person is who they claim to be by using a variety of digital methods such as biometric authentication, document verification, and knowledge-based authentication. Identity verification provides flexible bullet proof protection that can be tailored to any business requirement.
The protected Virtual Meeting Service is built on Microsoft (MS) Entra Verified ID and the IdRamp Virtual Meeting Cyber Security-mesh. This powerful combination provides state-of-the-art identity verification with easy integration with existing collaboration ecosystems. The solution can protect any virtual meeting or Webcast provider including MS Teams, Cisco WebEx, Zoom, Global Meet, collaboration platforms and many more.
The service is built on open standards and extensible APIs that provide maximum flexibility and interoperability. It is scaled to support dynamic capacity requirements and diverse geographies.
Contact IdRamp to deploy Virtual Meeting Protection with MS Centra Verified ID today.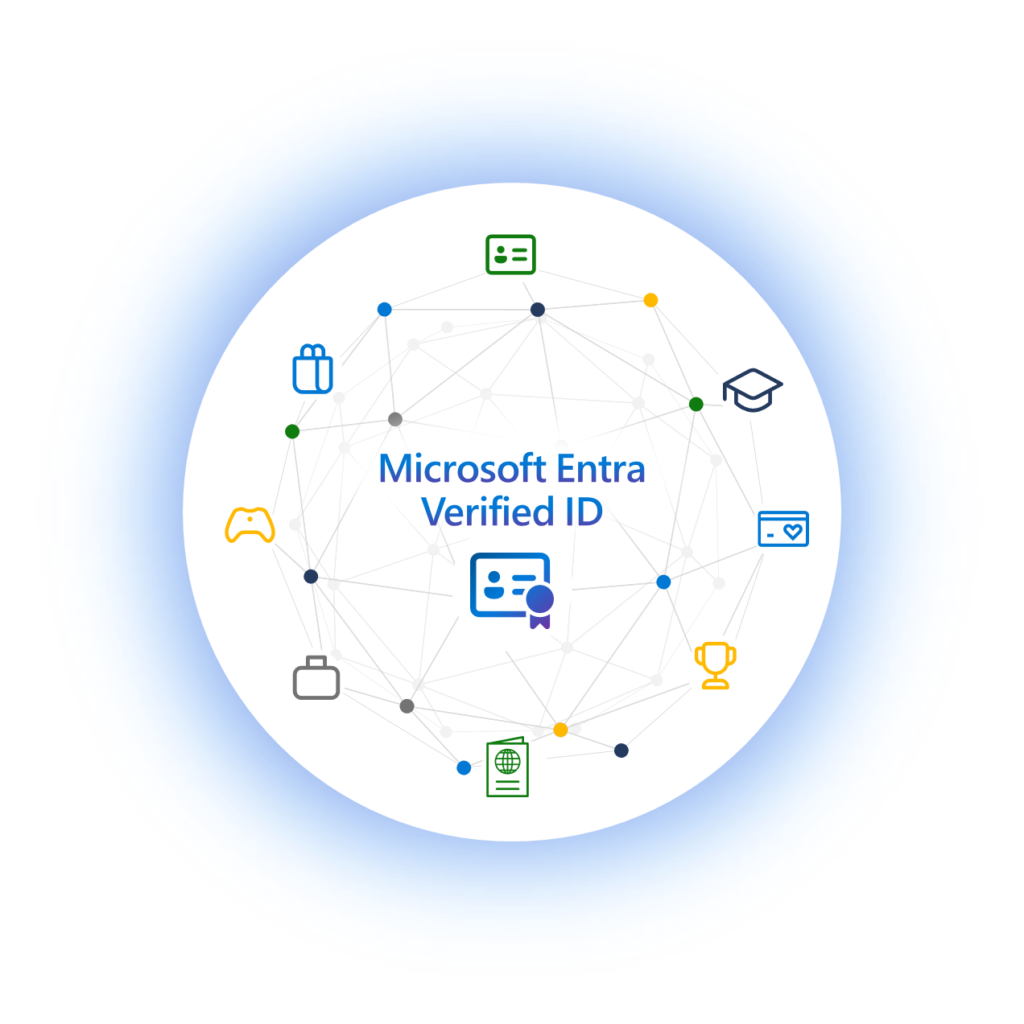 Orchestrate your systems today
Contact us for a demo on the IdRamp suite of tools and services