Verifiable Credentials for Education
Digital academic credentials transform education by empowering learners with portable certifications that are more secure, easier to share, and cost less to manage. They pave the way for education and employment systems of the future by easily connecting with existing certification and verification tools.
Paper based credentials take a lot of time and resources to create. They are prone to fraud and verification costs are high. Students work hard to assemble a lifelong record of achievements that include transcripts, diplomas, badges, and a wide variety of certificates. Digital academic credentials deliver the education through employment experience that students need today.
Credential Management Platform for EdTech
The IdRamp platform for EdTech credential management provides a secure, friendly experience tailored for faculty, students, staff, alumni and employers. With IdRamp, you can easily create and issue digital diplomas, transcripts, open badges, certifications, and student identity for lifelong learning and employment verification.
IdRamp automates digital credential verification with Zero Trust security orchestration and leading edge privacy preservation. It can quickly add automatic verification to any system, including registration, onboarding, enrollment, recruiting, alumni, HR, payroll, and a lot more.
IdRamp will plug and play with existing identity and education management systems. It can be adjusted to orchestrate distinct experiences and adapt new industry standards as necessary. No large migration projects or coding is required. IdRamp will future proof your digital education ecosystem based on established open source standards for interoperability, privacy and security.
Go Paperless and Be Passwordless
With IdRamp, you can easily go paperless and passwordless at the same time by combining issuance, authentication, and verification in one easy to adopt service. Replace paper-based documents and processes with digital records that are not susceptible to forgery and can be verified instantly. Use digital academic credentials to eliminate passwords and bring Zero Trust protection to any application experience. The elimination of paper processes and passwords will save time and money while improving user experience and overall security.
Transform digital education with portable academic credentials. The easiest and safest way to connect and innovate education ecosystems.
For Learners
Own all of your academic credentials without having to pay for transcripts and wait for copies to be created.
Compile credentials and certifications from multiple learning and education organizations.
Maintain a comprehensive, verifiable digital library of lifelong learning accomplishments to share with recruiters and employers.
For Recruiters and Employers
Automate onboarding and HR procedures with portable digital credentials.
Accelerate certification verification of credentials for new hires and recruits.
Simplify recruiting with faster qualification of new applicants and pinpoint the skills you need.
For EdTech Applications and Developers
Quickly add verifiable education credentials to your applications.
Tailor the user experience according to your application objectives.
Employ automated Zero Trust verification within any application or service.
For Education Organizations
Manage and issue academic credentials at scale with a simple, safe, and inexpensive process.
Eliminate the risk of identity fraud and counterfeit education credentials.
Accelerate enrollment, onboarding, and certification process.
For EdTech Operations
Eliminate the disjointed and siloed experience caused by using multiple identity systems.
Mitigate fraud risk while optimizing cost, performance, and experience.
Design an experience that is seamless, password-free, and unique to your business needs.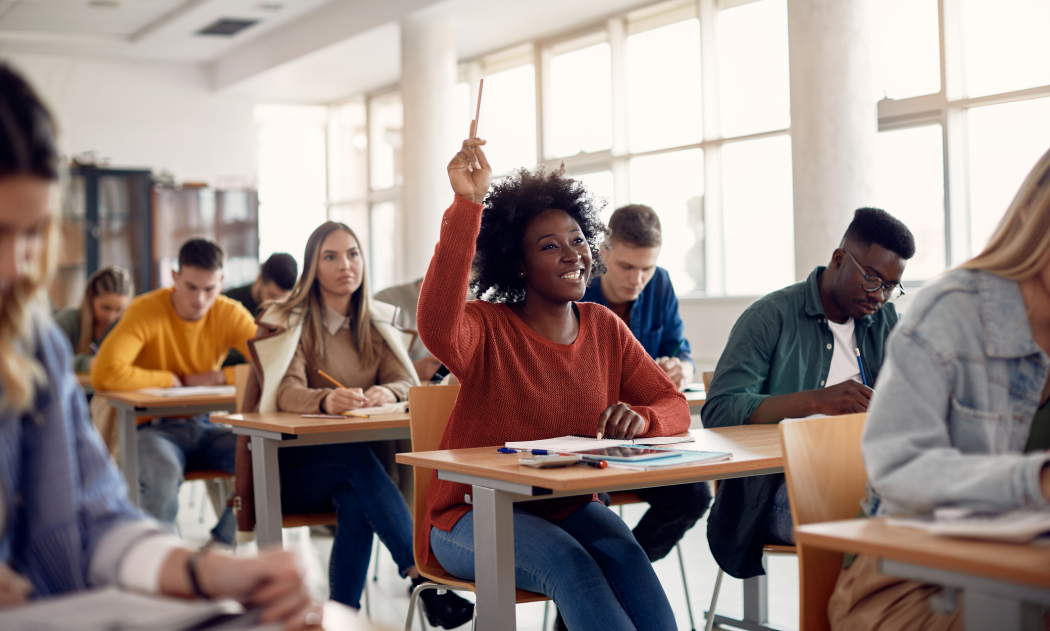 EdTech Identity Orchestration
Managing trusted digital identity across multiple cloud providers and hybrid systems is complicated. Users expect reliable, secure access that provides a consistent experience no matter where applications and services are hosted. Identity and authentication services require complex integration, expensive operation resources, and slow-moving migration projects. With IdRamp Identity orchestration, EdTech ecosystems can easily enable secure unified access to all applications and services, no matter where or how they are hosted or which identity platform they use. Future proof your identity strategy and reduce operation cost with no code or re-platforming through IdRamp orchestration
Get Started with Verifiable Education Credentials today
Diplomas and academic credentials can be traced back to the 1600s, where sheepskin and calligraphers were required for issuance. Printed diplomas first appeared around the 1800s, but verification was hard and forgery was easy. These days, printed diplomas are still a common format and still very hard to manage. With the IdRamp platform for EdTech credential management, you can quickly transform your organization with modern digital credentials that will last for generations to come. Contact IdRamp to find out how easy it is to add verifiable education credentials to your EdTech business strategy.
Orchestrate your systems today
Contact us for a demo on the IdRamp suite of tools and services