Virtual Onboarding with MS Entra Verified ID
As the world becomes more interconnected, organizations are expanding their network of digital relationships.This shift has brought about an influx of diverse third parties, including contractors, vendors, partners, affiliates, students, freelancers, and onboarding new hire employees. While these relationships provide valuable business support, managing their access to enterprise assets can be a daunting task that increases the risk of an insider security breach. Here a few research statistics on insider threats:
Insider threats cause 60% of data breaches
The number of insider-caused cybersecurity incidents increased by 47% since 2018
The average annual cost of insider threats has skyrocketed to $11.45 million
Negligent employees or contractors cause 62% of insider incidents
61% of companies have had an insider attack in the past year
Insider threat is only part of the problem. Forrester research estimates that it takes somewhere between 2 to 34 weeks approximately to onboard people through traditional manual procedures.
Traditional verification processes to onboard new people are slow, expensive, and prone to errors that increase risk. With so many different types of non-employees to track, organizations are struggling to keep up with the pace of change. How can businesses improve protection against insider threats and simplify the verification onboarding process at the same time?
Identity-first Orchestration is the key to HR onboarding automation and security.
Onboarding Automation
The IdRamp Identity-first Orchestration service streamlines ID verification and HR onboarding processes while ensuring that only authorized personnel have access to mission-critical information.
Automated virtual onboarding with IdRamp Orchestration can be completed on demand instead of days and weeks. This solution reduces the risk of accidental breach and exposure, thus enhancing your organization's security posture. With its automated features, IdRamp Orchestration can significantly reduce the time, cost, resources needed to onboard and off-board individuals, allowing your organization to focus on more important tasks.
Key capabilities of Orchestration onboarding include:
Automated onboarding and cessation processes, streamlining the verification and approval of new and departing candidates.
Dynamic risk-based verification that leverages biometric data, legal documents, and other attestations to ensure that only fully verified candidates are granted access.
Deployment of restricted access credentials to verified candidates, enhancing security by limiting access to services and assets
Access verification locks that protect services and assets by enforcing precise third party access control policies.
Seamless integration with existing systems and processes, minimizing disruptions to workflows and reducing implementation costs.
Flexible configuration and customization options, enabling organizations to tailor onboarding flows to their requirements.
Decentralized architecture works with Web3, blockchain decentralized services and legacy ecosystems
Business Benefits
Increased Efficiency: Automated verified onboarding can help businesses streamline the onboarding process by reducing the need for manual verification. This can lead to a faster and more efficient onboarding process, saving time and resources for both HR and the new resources.
Improved Security: By automating the verification process, businesses can ensure that only fully verified candidates are granted access to sensitive information, systems, and assets. This helps to reduce the risk of insider threats and unauthorized access, improving overall security and compliance.
Enhanced Experience: Automated verified onboarding can provide a more seamless and user-friendly experience for new hires and third parties, reducing the administrative burden and minimizing delays in the onboarding process. This can lead to a more positive user experience and help to attract and retain strong relationships.
Cost Savings: Automating the onboarding process can help businesses reduce costs associated with manual verification, such as hiring additional staff or outsourcing manual verification services. By streamlining the process and reducing errors and delays, businesses can also save money on potential penalties or legal fees associated with compliance issues.
The Solution
The IdRamp Orchestration service leverages Microsoft Entra Verified ID to offer a secure and efficient onboarding process. Verified ID provides state-of-the-art decentralized privacy protection that allows you to quickly verify identities and issue workplace credentials with restricted access. The Orchestration service streamlines virtual onboarding with precise access controls, significantly reducing the time, cost, and risks associated with the onboarding process.
Built on open standards, IdRamp Orchestration ensures robust interoperability and seamless integration with your existing systems and applications, without requiring any lift and shift upgrades. The onboarding process can be fully customized to align with your business requirements. With zero code administration, IdRamp Orchestration eliminates the need for specialized developer resources, making it easy for your organization to adopt and manage. The Orchestration service architecture is decentralized and Web3 ready. It can easily scale into decentralized Web3 systems of the future.
Say goodbye to tedious and insecure onboarding processes and hello to Identity-first HR Orchestration – the ultimate solution for efficient, secure, and customizable virtual onboarding.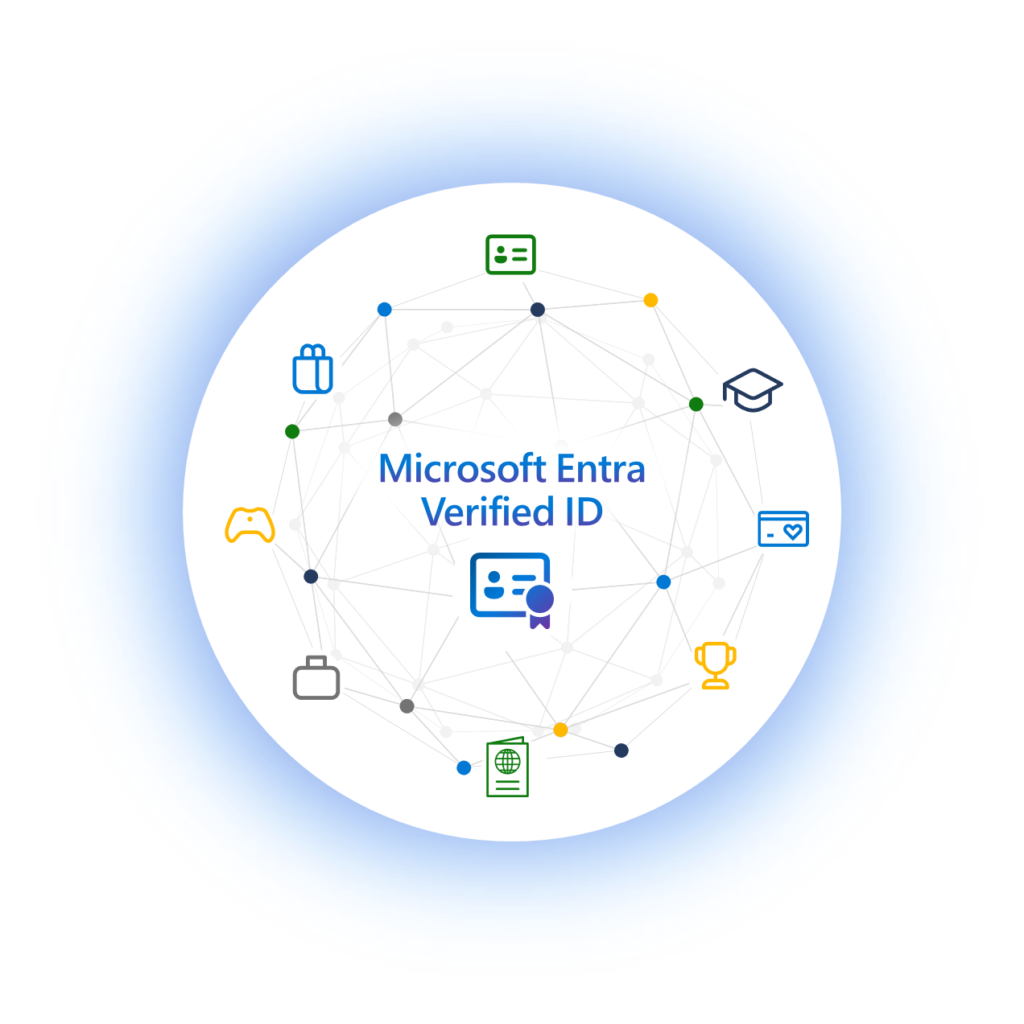 Orchestrate your systems today
Contact us for a demo on the IdRamp suite of tools and services